At Michael Page, giving back to others is a part of our culture. As we live and work in the communities we serve, we encourage all our people to get involved. Our employees have raised money for charity by running marathons and organising an annual CSR Day where all employees donate a working day to a social cause. As part of our recent CSR initiative, we were honoured to be able to sponsor twenty children, allowing them to meet their basic educational needs. One of our employees, Mareno recounts his experience:
Greater Jakarta is a city of 28 million people and we wanted to venture into the community outside Jakarta city to lend a hand to the less fortunate.
Just 30 kilometres east of Jakarta city, Bekasi has been developing and expanding rapidly in the recent years and now serves as one of the capital's biggest residential areas. With many Jakartans living here and commuting between Bekasi and Jakarta on a daily basis, the growth in Bekasi tends to be fragmented. For example, malls, high rise apartments and sporting complexes can be seen juxtaposed next to remote villages.
Giving back to young students in Bekasi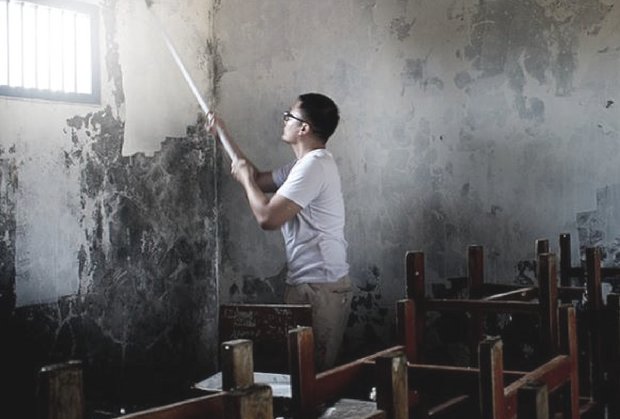 In July 2017, we went to Babelan in Bekasi, to help paint the Al Mahmudiyah elementary school. Around an hour from Bekasi, reaching the school meant crossing a small polluted river on a makeshift raft – just a part of the daily commute for the students and teachers of Al Mahmudiyah.
Once we arrived, the conditions felt basic: there were mounds of domestic waste and overgrown vegetation. The school building was old – there were holes in the ceiling.
CSR and team-bonding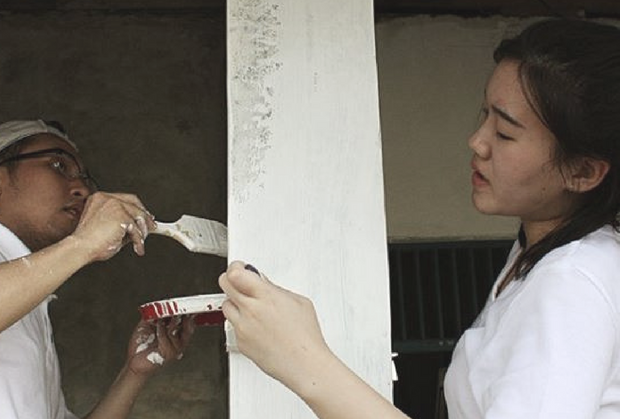 After a quick introduction from the Headmaster of Al Mahmudiyah and Michael Page's President Director Olly Riches, we got down to work. With five classroom to paint, we grouped ourselves into teams of six or seven. It was no easy feat especially in humid conditions. However, we still managed to have fun and enjoy a day of team-bonding – we also proceeded with some mischief of painting each other.
Our contribution will not only leave a lasting impact to the community and our sponsors, but has also been a humbling and meaningful experience for all of us at Michael Page Indonesia as we were able to create an environment that makes learning more conducive for the students at Al Mahmudiyah.
Fostering creativity for new CSR initiatives across the organisation
One way we promote our commitment to give back to communities is to share our CSR initiatives throughout our organisation. We do so through our internal communication channels, which fosters creativity and shares ideas across all our regions.
Learn more about our other CSR efforts and how we continue to give back to communities we serve.
Are you Hiring?
If you are an employer and would like to discuss your hiring needs, fill in the form below and we will call you back.