Learn about the unique and diverse backgrounds they bring to their work at Michael Page Indonesia

Olly Riches
Senior Managing Director, Indonesia, Singapore, Philippines and Page Executive SEA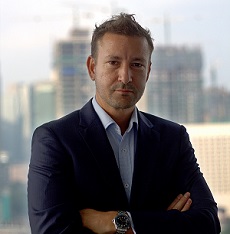 Having joined Michael Page UK as Consultant in 2001, Olly was promoted to Manager of Sales Marketing in 2003 before being asked to relocate from London to Shanghai in December 2006 to launch and develop a multi-discipline business across Mainland China. In 2012 Olly moved to Beijing to establish that office as part of the overall Mainland China growth strategy. Beijing became Michael Page's fastest growing office globally in 2012 growing to 50 fee earners whilst establishing a predominantly local management team.
In 2013, following his success and knowledge operating in emerging markets Olly moved onto the South East Asia Board with the remit of launching Michael Page in Indonesia. The Jakarta office opened in 2013 and currently has 60 fee earners working across varied disciplines and a predominantly Indonesia leadership group well established.
In 2018, Olly started the due diligence behind establishing a Joint Venture to enable the opening of a Manila office. That business officially launched in August 2020 with an initial team of 10 under a Country Head reporting into Olly.
Alongside his overall responsibility for Michael Page in Indonesia and the Philippines, Olly is the Managing Director of Page Executive, the senior level search division of PageGroup, overseeing teams based in 5 cities across SEA.
Olly reports to the Global Executive Board of PageGroup.

Ben Ewbank
Director, Michael Page Indonesia

Ben first joined PageGroup in London in 2000, enjoying 20 years with the business across 5 different geographical locations covering more than 10 separate countries.
Ben started in the City of London, where he quickly progressed to management and established himself as a specialist across the Financial Services sector. In 2006 Ben was asked to join the start-up team in the Middle East, based out of Dubai, where he remained for a further 6 years, aiding the growth from 6 to 60 staff across the GCC region. Ben then spent 2 years in Southern Africa, based out of Cape Town and recruiting across the Western Cape, Namibia and Botswana, before returning to the Gulf to run the Northern Gulf states of Qatar, Bahrain, Kuwait. In 2018 Ben moved to Jakarta, Indonesia to continue the growth for PageGroup across the SE Asia region where he now lives with his wife and two daughters.
Ben has recruited at Executive level across multiple disciplines & sectors. His ability to adapt to the emerging markets where challenges & sensitivity around language, race, religion or politics are more profound, ensures he has a strong network of senior professionals and is the go-to recruiter for senior search mandates.
Ben has a Bachelor's degree in Criminology from the University of South Wales, UK.
Imeiniar Chandra
Director,Technology, Digital, S&M, HR and Legal

Imeiniar pioneered the Michael Page Indonesia office when she entered the recruitment industry in 2013 as an associate consultant. She came onboard fresh from completing an MBA course at the Imperial College in London which she applied for after four years in corporate banking. She began recruiting in the finance and accounting division, hiring mid to senior-level management professionals primarily in the FMCG and manufacturing industries. She later moved onto sales and marketing recruitment to lead the division and was promoted to the management level in the beginning of 2016. Imeiniar thrives on the dynamic pace in the recruitment industry in which she says no two days are ever the same. She also finds on-the-job excitement from managing a team and growing professionally with her team.
Monico Lim
Director, Finance, Financial Services, Technical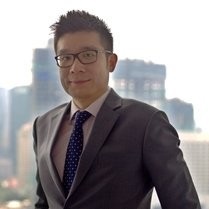 Monico began his recruitment career in 2013 as an associate consultant and one of the pioneer members in the Michael Page Indonesia finance team. He has since risen steadily through the ranks and was subsequently promoted three times to manager in February 2016. His extensive experience in working with finance roles across multiple industry sectors has helped a variety of multinationals and local conglomerates establish their domestic finance function. He specialises in the recruitment of middle to senior and C-level professionals across industries such as professional services, FMCG, pharmaceutical, retail and industrial. Monico currently leads a team of four recruiters and is driven by the integral part he plays in grooming each member for success and professional development. He was previously studying for a Master's Degree and working in Chicago for an architecture firm for almost two years before returning to Indonesia to pursue the exciting opportunities in an emerging economy.
Amelia Lestari
Associate Director, Sales & Marketing – Consumer and Industrial, Healthcare & Lifesciences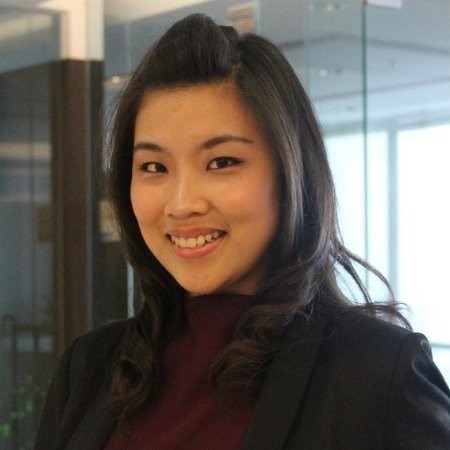 Amelia started her recruitment career when she joined Michael Page in 2013 as a consultant within the sales and marketing team. Her previous professional experience as a consultant in financial forensics provided her with valuable project management skills and handling confidential matters. However her passion for interacting with people drew her to recruitment and she saw the opportunities which presented itself in this relatively new industry to Indonesia. Her experience in recruiting highly-qualified sales and marketing professionals has also built strong working relations with management across the professional services, industrial, consumer good and retail industries. Amelia was promoted to associate director in May 2018 and now leads a team of three recruiters working with both multinational and Indonesian corporations.
Frances Taslim
Partner, Page Executive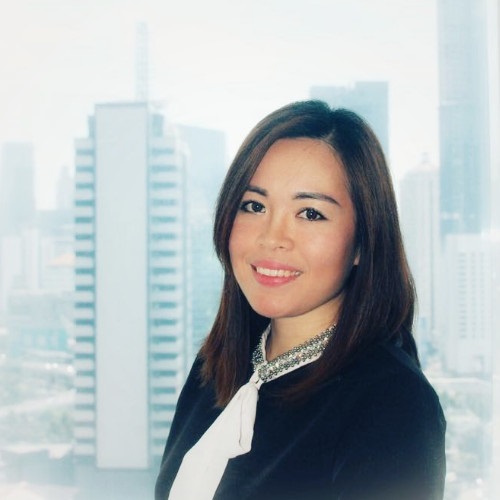 Frances is a manager with Page Executive in Indonesia. She joined and launched the Michael Page finance recruitment team in 2013 with eight years of professional recruitment experience. During her four successful years with Michael Page, Frances was promoted from senior consultant to manager, and moved from the healthcare and life sciences division to the procurement and supply chain division.
Frances is currently responsible for the Page Executive brand in Indonesia and her team has a strong track record in placing Directors, CFOs, Chief Medical Officers and COOs in the FMCG and pharmaceutical industries. She speaks English, Mandarin and Bahasa Indonesia fluently and actively invests in building lasting professional relationships with both clients and senior candidates helping organisations and individuals to grow.
Cecilia Kristanto
Director - Finance, Financial Services, Procurement & Supply Chain, Page Projects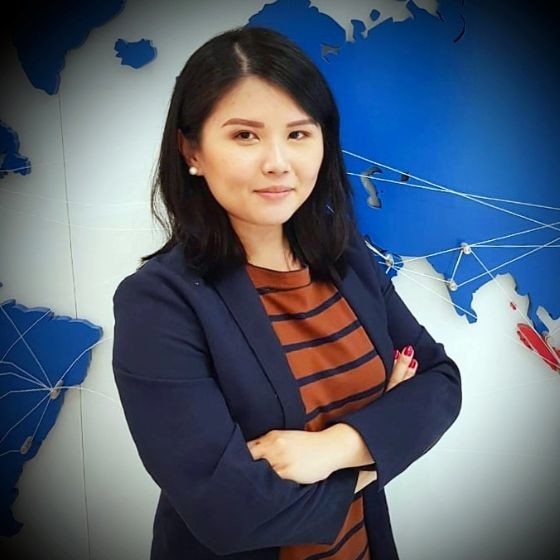 Cecilia joined Michael Page Indonesia in January 2015 as an Associate Consultant within the finance team. Five years on, she is now a Director specialising in middle to senior level recruitment across the full spectrum of Finance, Accounting, Taxation as well as Supply Chain, Logistics & Procurement roles within the Indonesian market. Prior to Page, Cecilia spent five years in Singapore with two listed global oil and gas services companies. Since beginning her career at Page Group, Cecilia has successfully recruited a large number of finance professionals from mid-management to executive board level across multiple industries (industrial, consumer and services). Cecilia currently manages a team of ten specialized recruiters and fully dedicates her time to developing and mentoring others in addition to maintaining her strong industry relationships with finance and supply chain professionals across Indonesia. Cecilia holds a Masters in Business Administration from the University of Technology Sydney in Australia.